A few Sundays ago, we left Denver and drove East to better position ourselves for a Monday load. A storm front was setting up over the divide, turning Denver and its surrounds into a blizzard-y mess. The Eastern reach of the storm was expected to produce severe thunderstorms, snow, sleet, rain, and gusty winds. We figured that by leaving early, we could avoid the worst of the slow-moving weather.
And of course, the storm blew itself farther East and much earlier than anticipated.
Early in the drive, we were treated to beautiful, sublime storm clouds:
Despite being flat as a billiard table, the elevation in Eastern Colorado ranges from 5,000 feet to 3,500 feet, making the storms seem more imposing.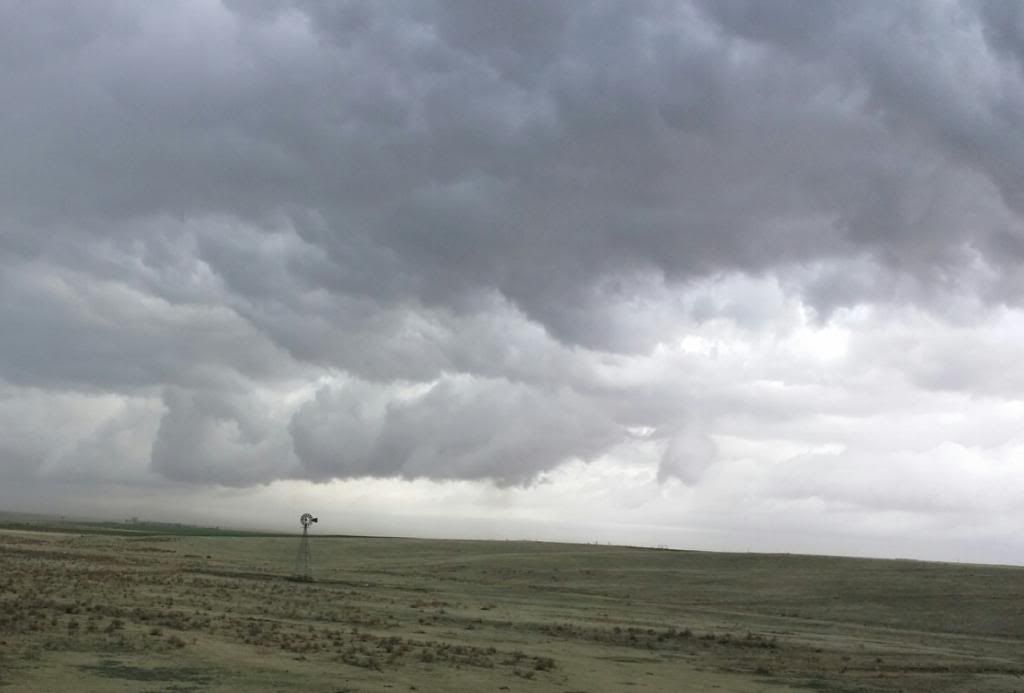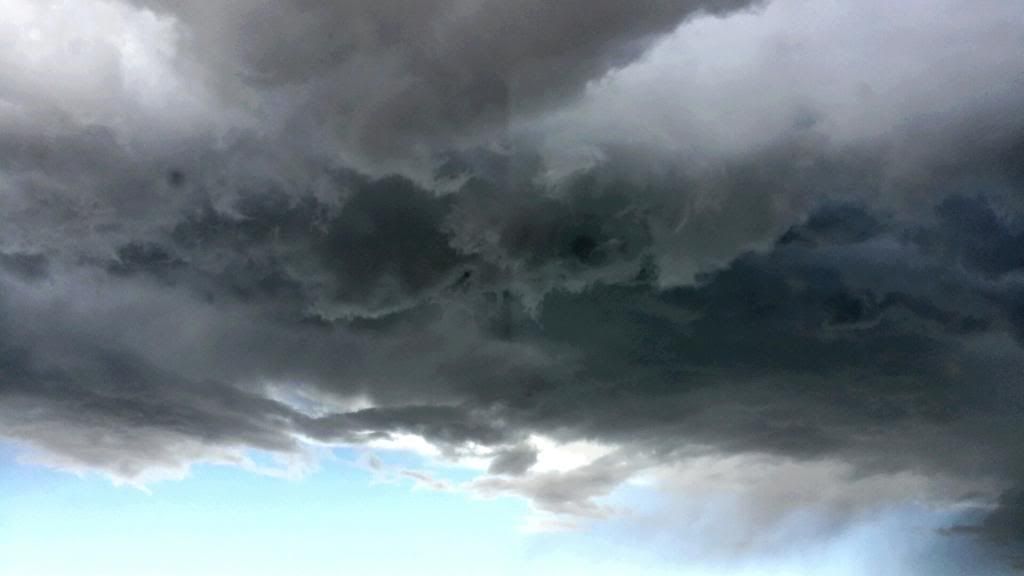 Steve - who believes he's tornado bait - had me watching the clouds for rotation.
The wind had come up and was averaging over 35 mph, with gusts hitting nearly 60. The highway was alive with tumbleweeds, both big and small:
Naturally, that stirred up the dirt and dust in the enormous fields on either side of the road:
Which got quite thick before we drove out of it:
And then - hail, sleet, and snow. Not a lot, but enough to make it messy:
Eventually, we drove out of it and into bright sunshine:
It's better to see that dark sky in the mirror instead of the windshield.