We had spotted this diner along our way up to Chippewa Falls (
Wisconsin
, jeez, you guys!), so when our load back south took us by there again, we had to stop.
With a laminated plastic menu that boasted scores and scores of breakfast options, it took a few minutes for us to decide.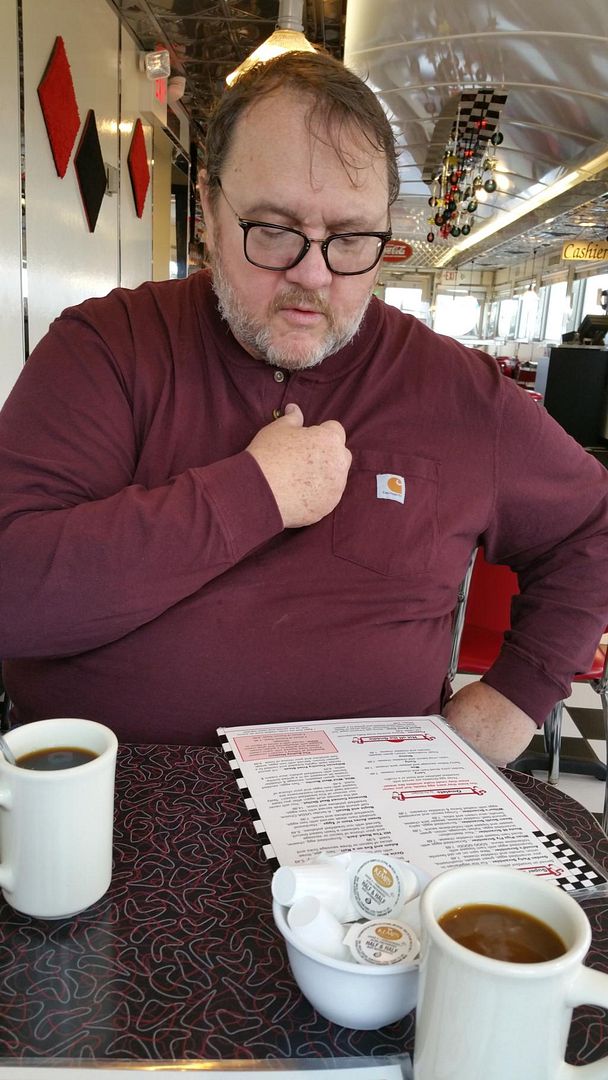 As low carbers, our choices are usually some form of omelette and a side of meat. This was no exception. But ohh, such a good plate-o-food!
And while we sipped coffee and waited, we absorbed the diner ambiance.
Not really. It was nice, but not something to "experience".
Still, it beats the crap out of a Dollar Menu burrito.