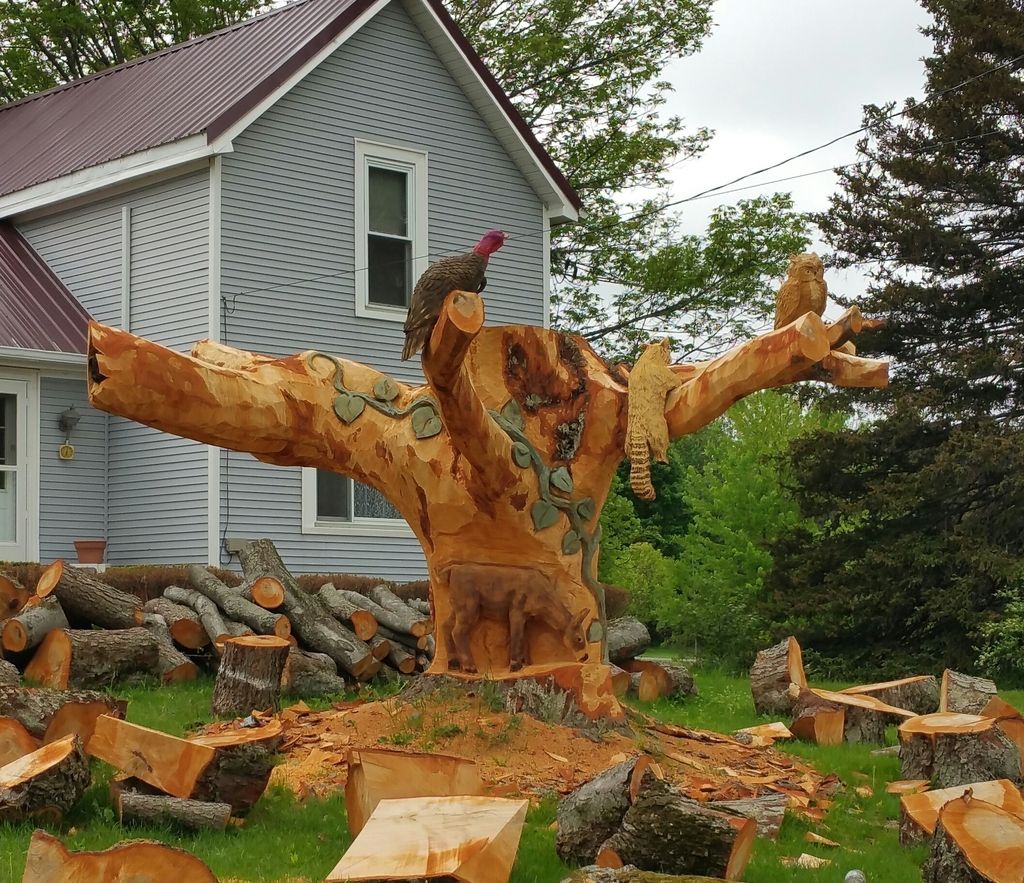 For well over a century, this tree stood sentinel in the front yard. When a lethal combination of age, wind, and gravity brought it down,
chainsaw artist Rick Pratt
stepped up to breathe new life into it as beautiful and unique permanent yard art.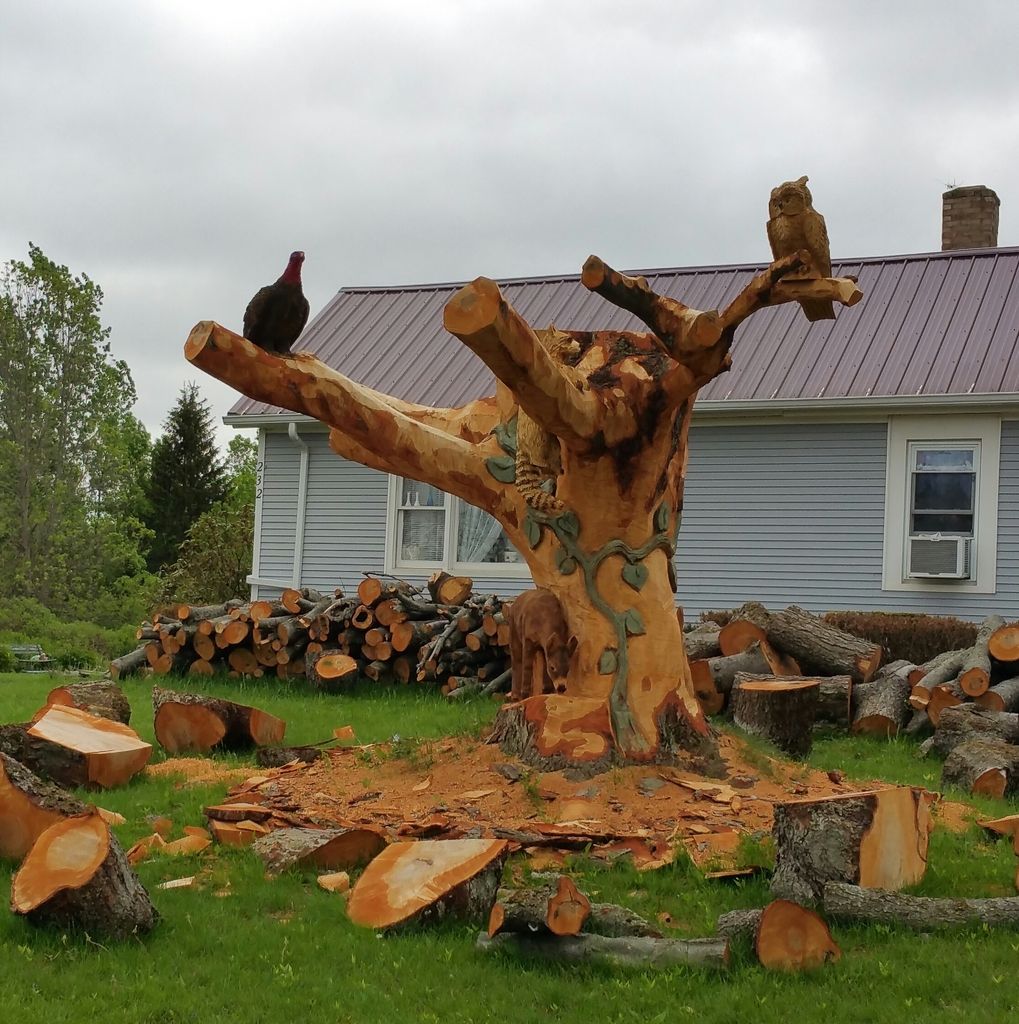 I didn't want to trespass so I don't know what's been carved on the side facing the house, but I'll bet it brings a smile every morning.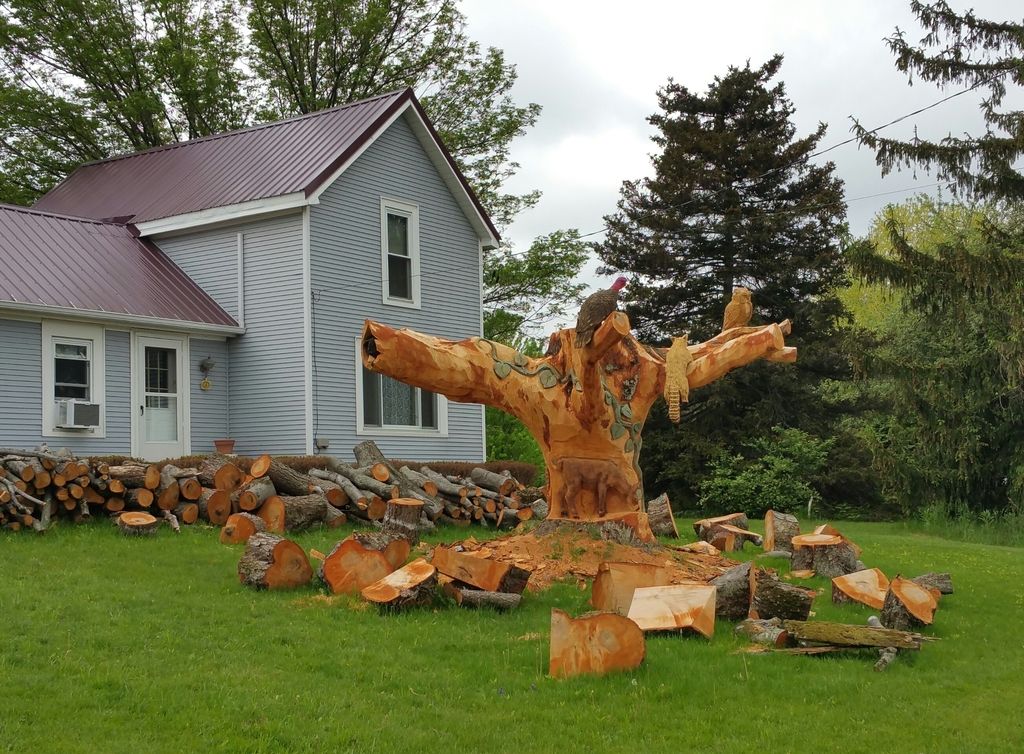 The turkey, coon, owl, and (very long-eared) deer are easy to spot, but can you find the bear cub?
If you find yourself on Main Road in Corfu, New York, keep your eyes open for this gorgeous yard art!