We recently had a round trip over one of the most scenic bridge systems on the East coast:
the Chesapeake Bay Bridge-Tunnel
. This trip stands out, however, as we crossed at sunset Northbound, then in the afternoon Southbound on the following day. These pics aren't the greatest - you'll have to excuse the bugs and shaky night shots. Obviously, one can't just pull over on the shoulder and snap pics.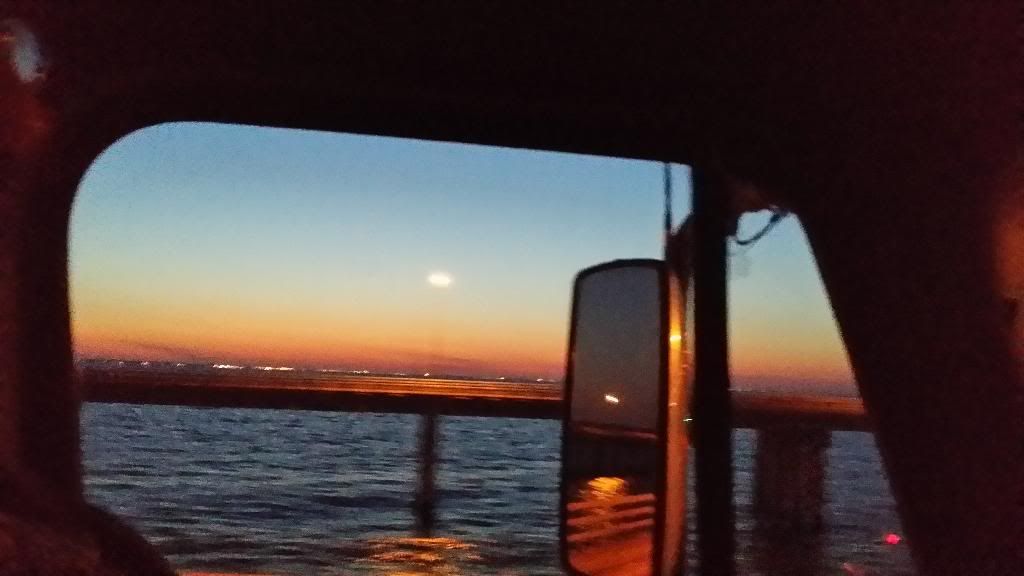 Northbound at sunset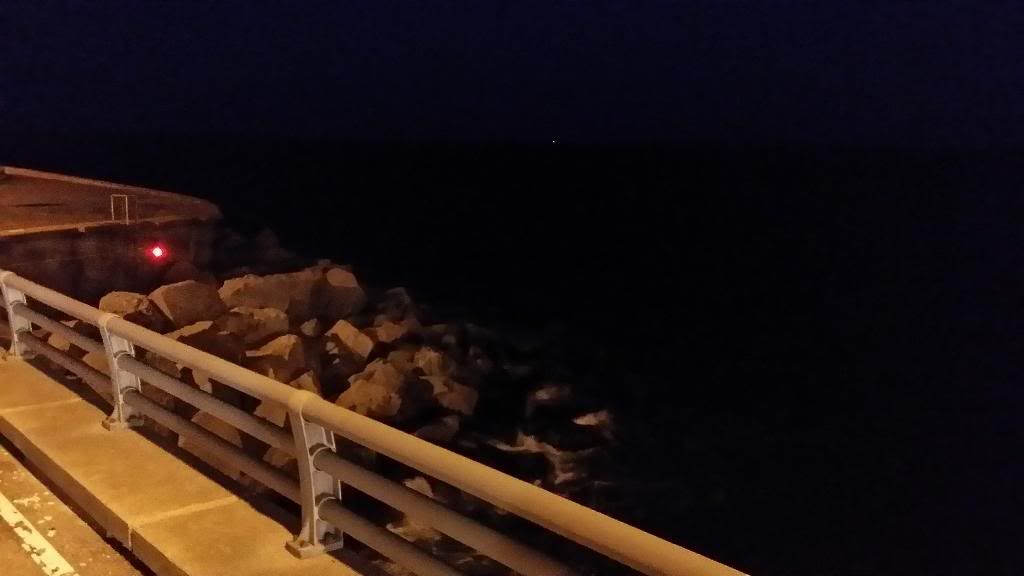 Waves lapping at the shore of a man made island in the system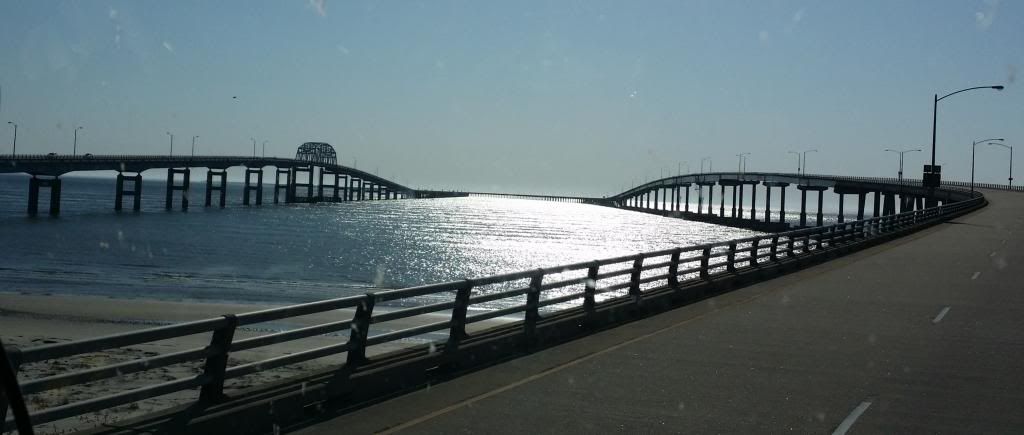 Southbound between tunnels