We went out of service on April 4th and spent a long weekend in Buffalo with
Silas and Caleb
. Saturday was spent doing errands and shopping for groceries with Caleb in the back seat of the rental car, pointing out our turns while we caught up in between. That night, I made Pad Thai for he and Mike, as well as Si and Brett. It was a good time - I love to cook in a "real" kitchen when I can.
Sunday, we all met for brunch at Cracker Barrel. That evening, we were invited to dinner at Mike's mom's house - our first time meeting her. Caleb told me she liked Cabernet, so I bought a really nice bottle of
Katherine Goldschmidt
and a bottle of
Ouzo
to accompany the
souvlaki
on the menu. We were joined by two of Mike's and Caleb's friends. It was a night of great food and good fun - can't wait to do it again.
Monday, we spent the afternoon with Si and
Goomba Lou
, munching on snacks and freshly brewed tea, and discussing cats and life. It was wonderful. I wish I could do that much more often.
Since all of our time spent with Caleb up until then had been shared with either chores or other people, on Monday evening we took Caleb to dinner at
Samurai Buffalo
, one of his favorite restaurants. He and Hoss had delectable tidbits that involved copious amounts of raw fish, sticky rice, and seaweed. I had Gyoza (pan fried pork dumplings) and Beef Negimaki (scallions wrapped in thinly sliced beef and sauteed in teriyaki sauce).
I think it's highly likely I would starve in Japan.
The next day was Tuesday, April 8th. We drove to Syracuse and got our Explorer out of storage, then parked at the Hotel Walmart. Although much more relaxed and unhurried than our usual Christmastime visit, we were still quite busy during our spring vacation. Wednesday we revisited the local
Colonial Laundromat
: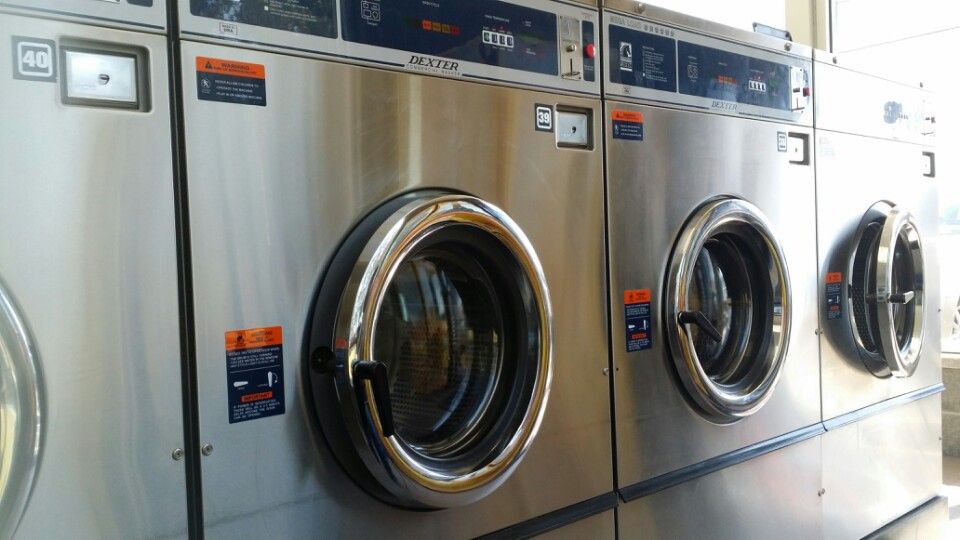 Old Friend - Squeaky Clean Colonial Laundromat
This is always a huge highlight from our trips home. Although comparably expensive, the facilities are clean, the equipment is always in good repair, there is someone onsite if you need assistance, and, well, it's clean. Very clean. Until you've tried to do laundry in a facility that allows stray dogs to wander underfoot and functions as a
casa de cambio
, or one with
equipment manufactured prior to the moon landing and every other machine is out of order
, you have no idea how absolutely lovely and inviting Colonial Laundromats can be.
Wednesday, we hit
Panera
for breakfast - YUM: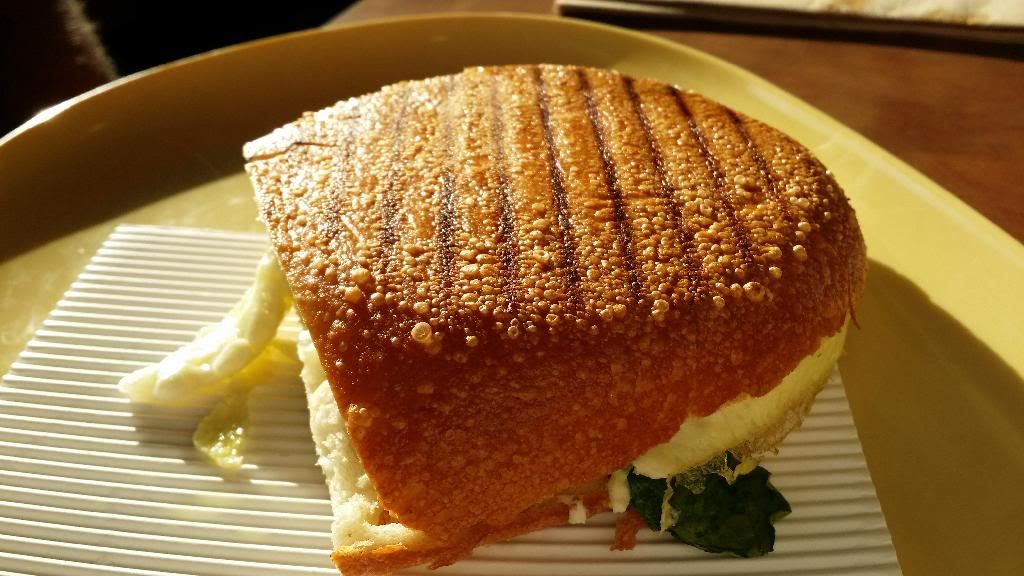 Old Friend - Panera's Mediterranean Egg White on Ciabatta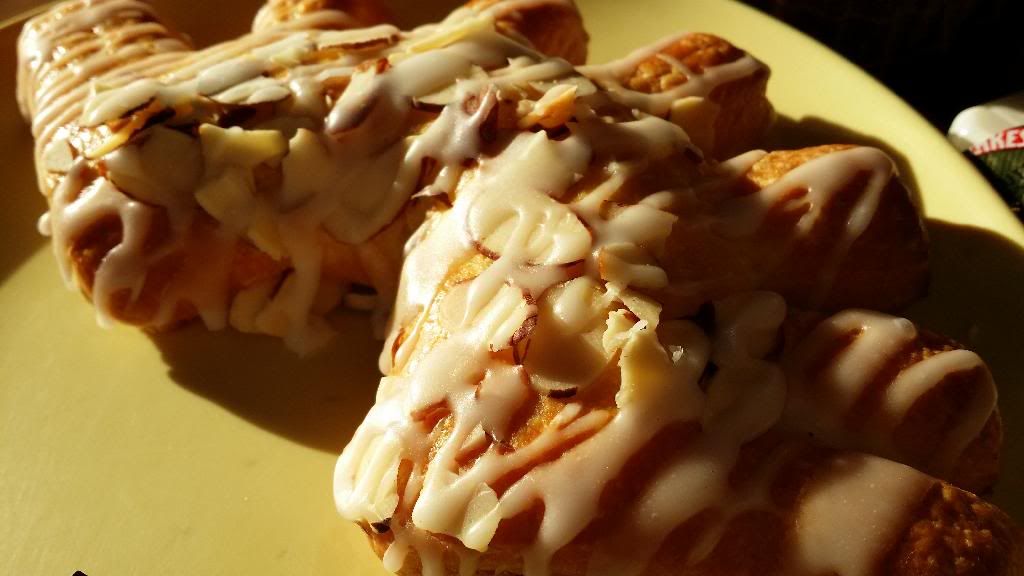 New Friend - Panera's Bear Claw
We then scooted over to Soule Road for our twice-annual medical checkup with our buddy Mark. These visits are always a mix of medical topics, road stories, and politics. Lots of politics. Watching those two while deep in a boisterous discussion about Obamacare is better than a movie. Bring your own popcorn.
Old Friend - Dr. Mark Van Husen
Wednesday afternoon, we met at
Jess's and Marty's
for a grilled sausage, onion, and pepper dinner. Again, local fare was a delight.
Thursday morning, we meandered up to Phoenix for breakfast at our favorite local cafe: Maryanne's. The food is consistently great, and served with homemade bread and lots of butter. The staff recognize us every time, even though we're only able to dine there a few times a year.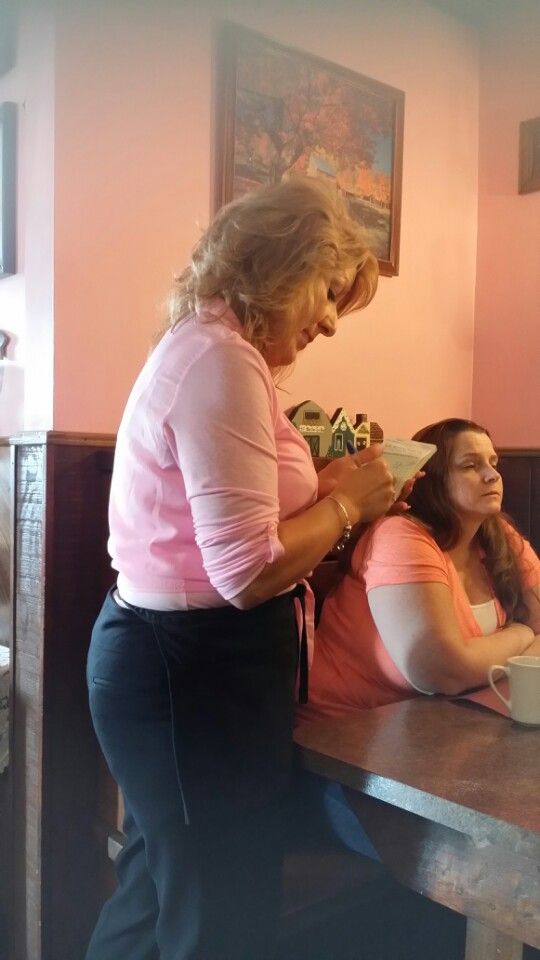 Old Friend - Maryanne
Next was Lenscrafters for Hoss's new specs:
Then Adam's and Tracy's for an enjoyable visit, lots of laughs, sloppy-good pizza, and to meet the newest family member, Jack: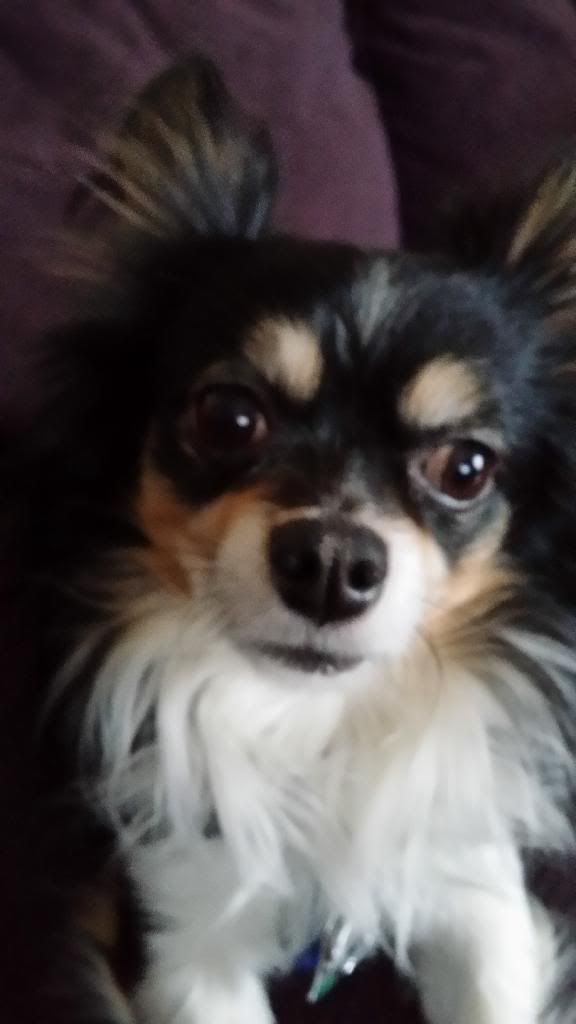 New Friend - Jack
Friday started at Dunkin Donuts. We saw an ad for a
new sandwich
and wanted to give it a try. Our order-taker informed us that they no longer offered it. She didn't apologize for that, nor did she suggest an alternative. She ... just ... waited. With bad posture, very loud hiccups (she didn't apologize for that, either, nor did she acknowledge them or even try to cover her mouth - classsseeee), and an attitude. I instantly wished a pox upon her.
Then we moved on to a hair salon on Longbranch, where I had a very badly needed color and cut. Unfortunately, I got a very bad color and cut. It turned out to be very heavily highlighted with platinum blond streaks, uneven lengths, and nearly non-existent eyebrows (I wanted them waxed, not eradicated!).
It convinced me to remove the pox from the Dunkin Donuts girl. Karma works.
That evening, we got together with with Adam and Tracy, Jeff and Miranda, and Mel, along with all four grandkids. A loud, happy time was had by all.
Saturday morning began with another visit to Panera, then Sam's for stock-up items, then a very pleasant visit with
Dick and Irene
. First, we chewed the fat with Dad while Irene competed in a bowling tournament, then we visited with everyone - including my favorite boy kitty - before heading to
The Waterfront
for dinner, drinks, and unsuccessful Quick Draw games. I had my first plate of
Chicken Riggies
, a local dish that I definitely need to eat more often:
New Friend - Chicken Riggies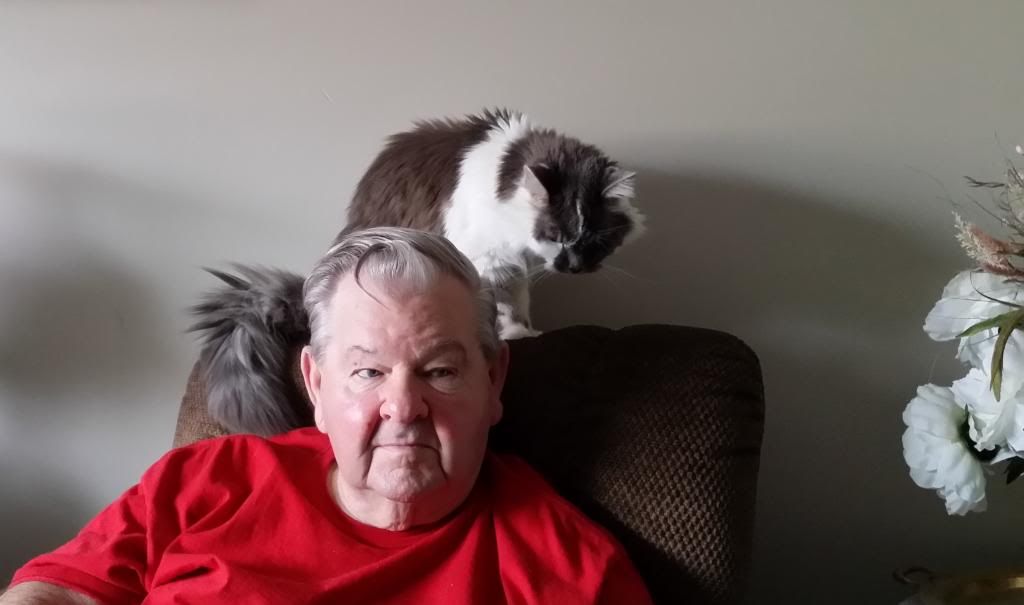 Old Friends - and My Favorite "Old Boys"
Sunday morning, we hit Dunkin Donuts again. I'm happy to report that Hiccup Girl was cured of her diaphragm spasms, but was still disturbingly obtuse. Afterwards, we drove out to Jeff's and Miranda's to visit and have fun with the girls, enjoy some fabulous weather, and chow down on grilled hamburgers and dogs and Miranda's spectacular macaroni salad (I want the recipe).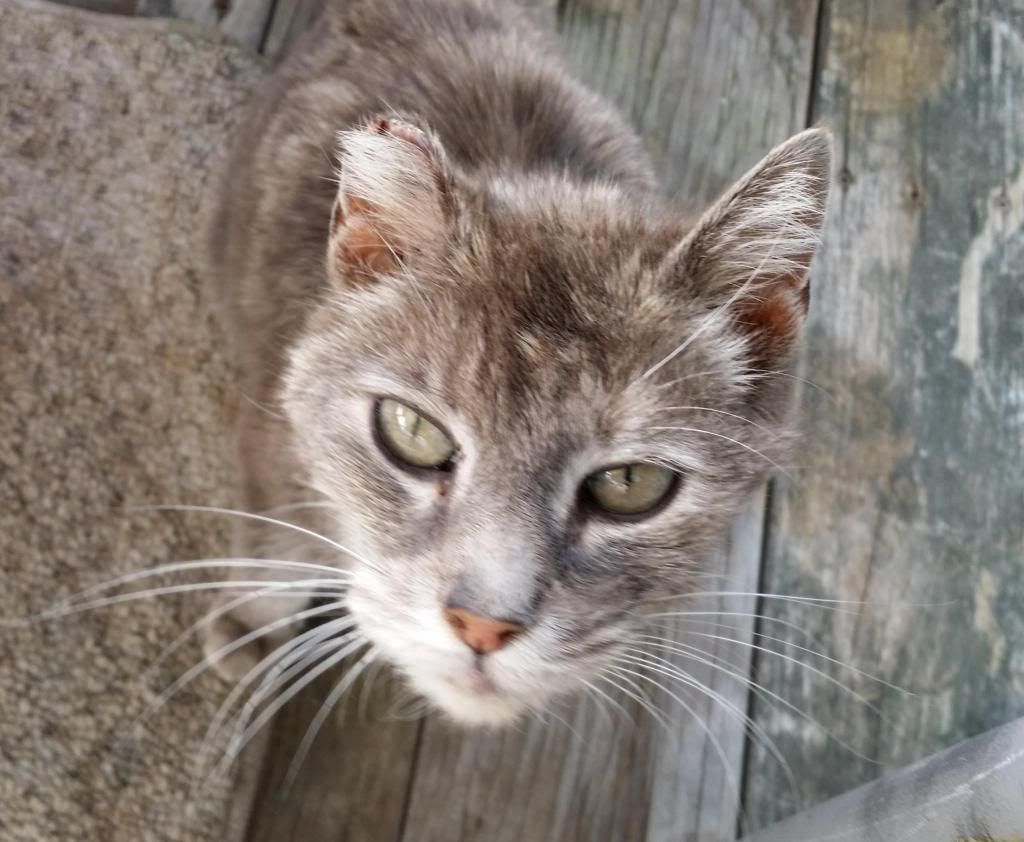 Old Friend - "KeeKee" Who Lives with Jeff and Miranda
Monday we restocked the fridge (at
Wegmans
- by the way, no one is allowed to complain about living in New York again until you've had to live without a local Wegmans for 40+ weeks a year) and did a few minor repairs to the truck (new wipers, new water pump).
Tuesday, back in service and waiting for a load.
And sleeping in late. :)