A view of the Sarah Mildred Long bridge and the newly reconstructed Memorial bridge in Portsmouth harbor. Pic taken from the Piscataqua River bridge as we crossed it going North on Tuesday (3/11).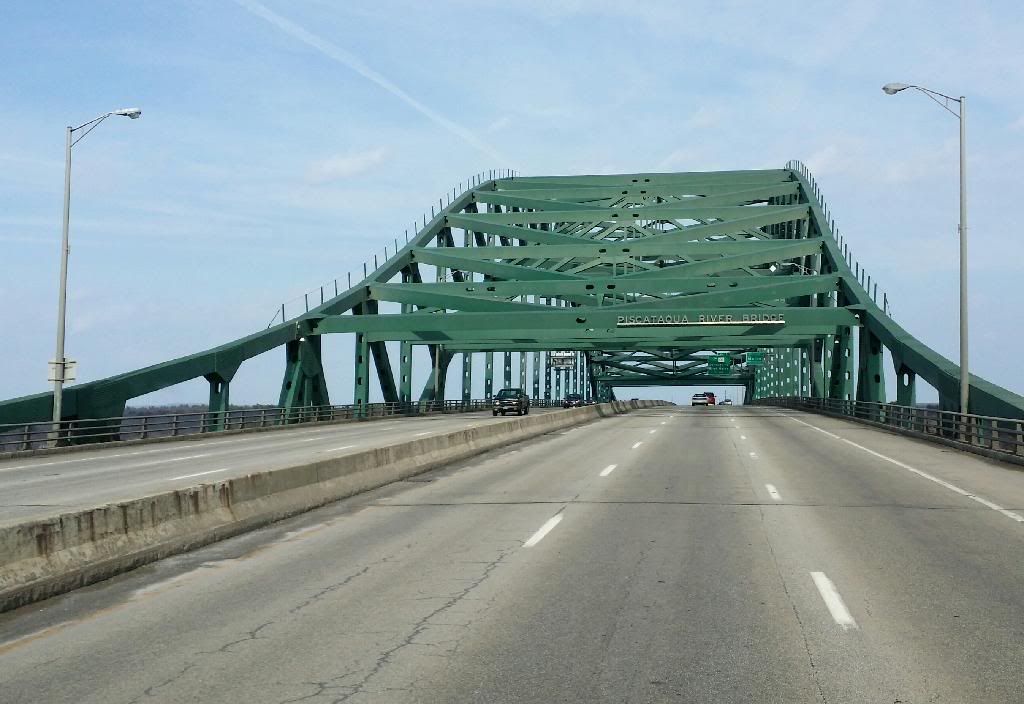 A few more pics from our delivery to my home state:
A mile or so North of the Piscataqua River bridge, in Kittery, Maine: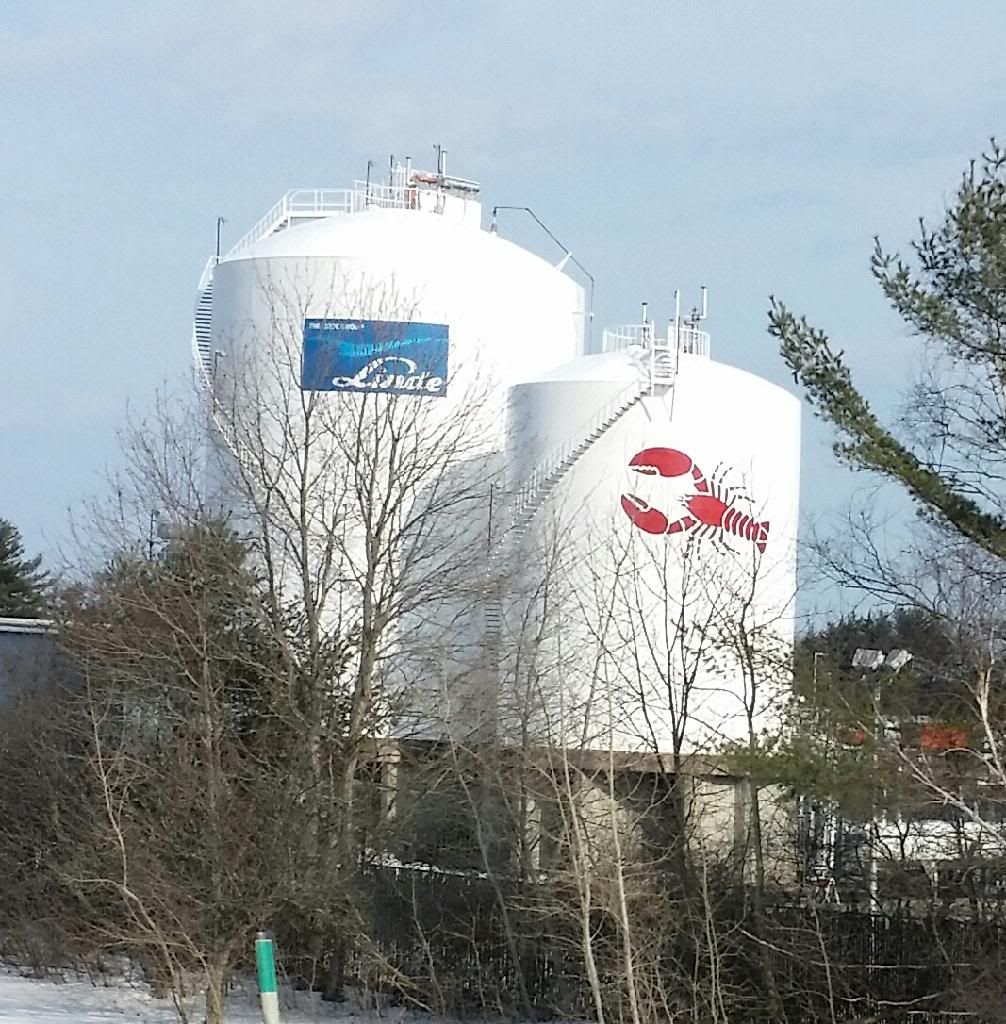 Yes, that's a lobster painted on the side of an industrial gas tank. No, I don't know why. I surmise it's the local equivalent of
Pancake Bunny
.
And finally:
A fiercely defended Maine favorite, you can't walk through a grocery store without tripping over pallets of the stuff. And despite my ability to trace my Maine ancestry through the Colonial Wars, in truth, I never really enjoyed
Moxie
. But I'm all over daring my friends to drink one. :)